flooring.
Lehigh Valley Home Innovations (LVHI) provides custom flooring solutions for new construction and home remodeling projects to residents in the Lehigh Valley.
---
Quality flooring for your home.
Lehigh Valley Home Innovations offers a variety of options when it comes to revitalizing your current floors. From hardwood to carpet to tile and natural stone - we've got you covered.
Hardwood flooring will provide homeowners the best return on investment when looking to sell your house. We can refinish current hardwood to give your floors the luster they were previously lacking. While refinishing an entire house can be costly, we recommend starting with one or two main rooms, and gradually transform the rest over time.
Some homeowners decide to go with a natural tile because it is the most practical and is easy to maintain. You may choose from a variety of colors, patterns and designs.
Our expertise includes all aspects of hardwood floor servicing:

Installation
Sand & Finish
Custom Inlays
Custom Carpentry
Stairs & Handrails
Repair & Restoration


LVHI is conscientious about the environment, which is why we also provide a green alternative to our clients. We offereco-friendly options including Forest Stewardship Council (FSC) certified hardwood, cork, bamboo, tile and linoleum. It's easy and cost-competitive to choose eco-friendly floors when your old floors need upgrading.
---
View Our Projects..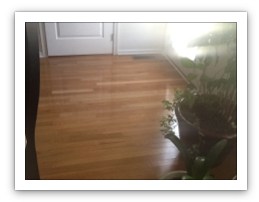 ---

Stay Connected..